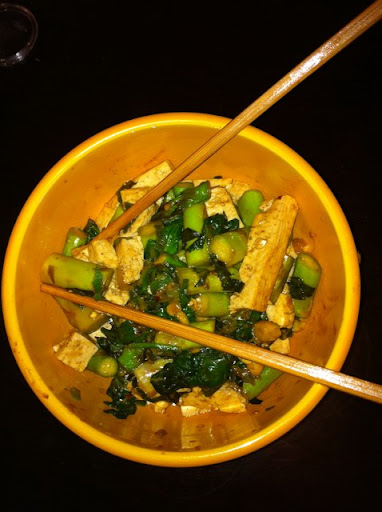 I was really excited about this recipe.
http://www.101cookbooks.com/archives/asparagus-stirfry-recipe.html
1. I had all the ingredients in house already
2. I've been wanting to use up some of these ingredients including especially the asparagus and tofu
3. Asian food sounded yummy
Not so much. It wasn't horrible by any means but it's one of those things that you eat just to clear the plate. Husband liked it and said "I'm easy". I added some teriyaki sauce to try to spice it up but ehh, it pretty much tasted the same. Oh well. At least I know I'm getting awesome nutrients from the asparagus and spinach especially.
Happy vegging